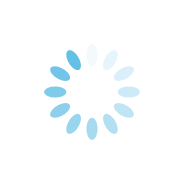 Delivery and pick up
How do we ship at Greg's Fly Shop?
Our parcels are sent via Bpost in the Netherlands (Belgium), DPD abroad.

What are the shipping costs?
The shipping costs within Belgium are € 5 per order. Free shipping from € 50
For European countries this is € 10 per order. Free shipping from € 75.

Pick up your order yourself?
This can happen in our club by appointment only. Place your order via the website, after receipt of the confirmation email an appointment can be arranged.

Delivery time
The time for delivery of a package depends on the payment method you have chosen and our stock. If all goods are in stock, our handling time is 2 to 3 working days. You must also count the time for the delivery. If you want the goods faster, please make sure to mention this in comments on your order form. We see what we can do! Delivery times are longer for countries outside Belgium.

My package has not arrived. What now?
Don't panic too quickly. Unfortunately, it is possible that your order was sent by us, but was not received by you. Notify us by email that you have not received your package. The best way to do this is to answer the confirmation email that you have received from us. This way we immediately have all the information: order number, address, ... We then start an internal investigation and inform you of this.

I have received an incomplete / incorrect package. What now?
Always check that your order is complete as soon as you receive your order. If your order is incomplete or incorrect, please respond to the confirmation email and indicate as precisely as possible what is missing or incorrect in your order.
We will contact you as soon as possible after receiving your message.

I live abroad, can I just order from Greg's Fly Shop?
Anyone can order at Greg's Fly Shop, even if you do not live in Belgium.

Do you have any questions regarding the above explanation?
Please contact us via info@gregsflyshop.be or the contactpagina.